YOUR PEOPLE AREN'T 'OFF-THE-SHELF', SO WHY SHOULD THEIR DEVELOPMENT BE?
Investing in your people is one of the most important moves your business can make. Your people are what make or break the success of your business, but every individual has different needs when it comes to developing their capabilities. So it's important that their development is tailored to address their own specific issues to directly impact them and the teams they manage in a trickle-down effect. This is where coaching comes in.
Ideal for senior employees, ascending managers and high-potentials, we deliver coaching that transforms your people into high performing, laser-focused employees that will stop at nothing to create success.
If any of the following questions play on your mind, coaching could be the perfect answer:
Why are my team not performing to their full potential? What is holding them back?

How do I get my leadership team to have more influence and impact on the business?

How do I create more effective managers?

How do I get my people to step up and take on more responsibility?

How do I get my team to take greater ownership of their career and growth?

How can I create a more cohesive team?
​
​
​

"We chose 33 Talent and Cat's executive coaching program because they're a fantastic bunch of people who took the time to get to know our business and us as humans. That level and depth of chemistry cannot be replicated.

As a result, in just a short span of time, we have seen our senior leadership team have more focus, drive and confidence - which is exactly the results we need as we look towards scaling our company across the region."

- Managing Director, PR & Comms Agency (Singapore)
​
Many outcomes of Coaching for the Coachee include: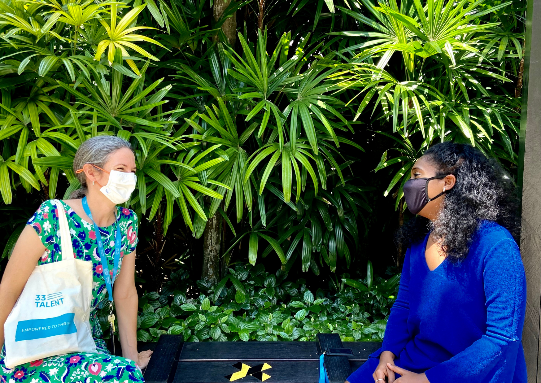 Stronger and more influential communication

Increase in focus and productivity

Better strategic thinking and confidence to take on larger opportunities

Greater awareness, flexibility, and resilience in challenging situations

Improved team relationships and performance

Refined leadership behaviours​
Other outcomes of Coaching for the greater organisation include:
Identification and development of high-potentials

Better engagement and retention rates

Advocating for a thriving, people-first culture

Maximising fully-functional and performing teams

Improved organisational performance
​
IMPACTING THE BOTTOM LINE, WITH A HUMAN TOUCH
We understand that developing the skillset and performance of your teams requires investment and that stakeholders need to see the value and return on that investment.
​The first stage of any coaching programme with us involves a Discovery Session where we discuss with the Sponsor the specific needs of each individual or the team. From here we agree on the key indicators of success and design a pre and post-assessment that captures these specific measures. These measures can be weaved into your existing feedback process or created as standalone metrics.
We customise packages for executive and leadership coaching to add real value to the working day in your startup, agency or organisation. Coaching also fits neatly alongside our Online Workshops - which we mix and match to suit the brief.​​ Rates start from $1000 for 2 sessions per month, per person. Our sessions can be run online or in-person, with concessionary discounts available for volume bookings.
​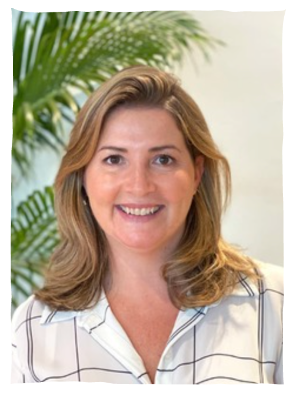 Meet Cat Muspratt-Williams, our Head of Coaching.
British by nationality, international by experience. Cat was born in Hong Kong and has spent numerous years working in London, Sydney, and Singapore. Equipped with a BSc in Psychology and over 20 years of experience in the Communications world, she's built and led revenue-generating divisions across multiple, renown agencies. Most recently, she was the Head of Asia Pacific for Edelman Intelligence.
Her experience as a leader motivated her to become an ICF certified coach in 2018, focusing now on drawing out the brilliance in others and challenging them to overcome obstacles in a professional context. She's helped clients get the promotions they've been chasing, supporting them through career transitions, and prepared them to be better leaders and teammates.
The International Coaching Federation (ICF) is the leading global organisation dedicated to advancing the coaching profession by setting high standards, providing independent certification, and building a worldwide network of trained coaching professionals.​
​
"After twelve years running a financially successful business, I still felt like neither my business nor I were achieving our full potential, and I couldn't put my finger on why. After just a few sessions with Cat, I had a much clearer vision of what I wanted to achieve and how to get there. Critically, Cat helped me to become a more authentic leader. As a result, I now have a happier and more motivated team and I feel much more confident and fulfilled at the helm"

- Owner, Creative Comms Agency (Hong Kong)

​