take your leaders to the next level
​When you strip it back, the secret to excellent leadership lies in cultivating high-performing teams around a common purpose and vision and managing yourself so you can manage others better.
Our Manager Excellence programme is ideal for senior employees, high-potentials, and rising managers who need practical and comprehensive support to drive lasting change and growth within their teams. Whether you have managers that are new to their role, require upskilling to perform at their best, or would simply benefit from a refresher, this programme is an immersion into the practice of management within a coaching framework. Unlike other training and development programmes, Manager Excellence can be customised to your business needs - the training can be purchased as an entire programme or you can select the modules you believe will add the greatest value to your senior team's development.
"Cat's team-building session engaged us with so much energy and positivity that we're now ready for the

next level of agile work and kickstarting our new business goals.
33 Talent's training programme was not only

tailored to our needs

but gave us the opportunity to discover ourselves and our peers at a deeper level. The programme did not end in the workshop - we were each given reading material specific to our development and to discover our strengths even further."
- Managing Director, Co-Working Space (Singapore)
PROGRAMME DETAILS
The Leader in You

​
The first module in the programme sets the foundation for manager excellence by defining who you are and want to be as a leader. This module explores your vision, values, and philosophies around leadership and sets you up with a clear path forward for managing your team.
Mastering Your Effectiveness
Great managers are focused and clear about what they need to achieve. This module is designed to help you identify where you need to focus to achieve the best outcomes: for yourself, your team, and the wider business. Using a series of planning tools, this session provides insights into how to be more effective, how to set inspiring goals, and how to keep yourself energised and motivated.
Managing Conflict and Dealing With Challenges
Are tensions within the workplace being aired and overcome? This module prepares managers in their role to handle difficult conversations, mediate workplace dynamics, and reconstruct challenges into opportunities for development.
Trust, the Foundation of Successful Management
Will you be a manager that leads by fear, or trust? In this module, participants will learn how to foster trust within their team to increase performance, retain talent, and drive productivity in an authentic way.
Effective Communication
Are you listening clearly to what your team are saying? Do they understand what you expect and need? Effective communication is critical to successful leadership. This module covers how to be a more effective communicator, the different styles of influence and communication, and how to apply these to run a successful team.
Motivation: For You, For Your Team
Keeping yourself and your team motivated can prove to be challenging - especially in today's remote working world. This module introduces frameworks and techniques that will inspire you to take ownership over your success and the success of your team.
Performance Management
Are your team performing at the level you want them to be? This module encourages managers to see performance management from a different perspective and to have more meaningful dialogue that will advance their team's standards, strengthen working relationships, and support day-to-day performance management.
Coaching for Performance
Teams perform more powerfully when they are coached to identify their own solutions to challenges they are facing. This module teaches you the fundamental skills to coach your people to higher levels of performance, including how to listen deeply to what is being said and how to ask powerful questions in order to unlock your team's potential.
Delegating For Growth and Development
Do you have too much on your plate? Do you find it hard to delegate? Delegation is about more than just passing work to other team members. It also provides your team with the opportunity to grow. In this module, we explore how to empower your team through delegation and increased responsibility so that you can focus on the bigger business picture.
Conducting Effective Interviews
For managers who need to increase their confidence when hiring, this module will build the skills for preparing and conducting powerful interviews, as well as improving your instincts for identifying candidates with the greatest potential for your organisation. ​
​
33 Talent has delivered...
00
hours of executive coaching
00
hours of volunteer career-mentoring with Image Mission
meet cat, our head of coaching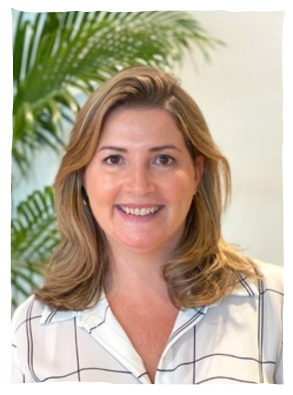 Cat Muspratt-Williams
British by nationality, international by experience. Cat was born in Hong Kong and has spent numerous years working in London, Sydney, and Singapore. Equipped with a BSc in Psychology and over 20 years of experience in the Communications world, she's built and led revenue-generating divisions across multiple, renown agencies. Most recently, she was the Head of Asia Pacific for Edelman Intelligence.
Her experience as a leader motivated her to become an ICF certified coach in 2018, focusing now on drawing out the brilliance in others and challenging them to overcome obstacles in a professional context. She's helped clients get the promotions they've been chasing, supporting them through career transitions, and prepared them to be better leaders and teammates.
​
​