​We've hosted a few 'Meet & Hire' events this year, and a lot of people say "I'm not looking for a new role, why should I register for this event?" Well, for the same reasons we always encourage attendees for all networking events!
Here are 4 reasons why events are always great for your personal networks and career growth:
1) Networking
Generally, networking events are a great platform to meet and interact with industry professionals in a rather 'casual' setting. The talent, employers and everyone attending will be someone from the same ecosystem YOU operate in, so why not come say 'hello' and make a new connection?
2) Skills in demand
The tech industry is changing at a pace that is difficult to keep up with. Some of the latest and most sought-after technologies are less than five years old and events and panel discussions are a great platform to get an insight into what skills are in demand, which need more education and/or which skills need acquiring. Staying relevant is a challenge and not an easy one, and events like these are a great help in understanding that.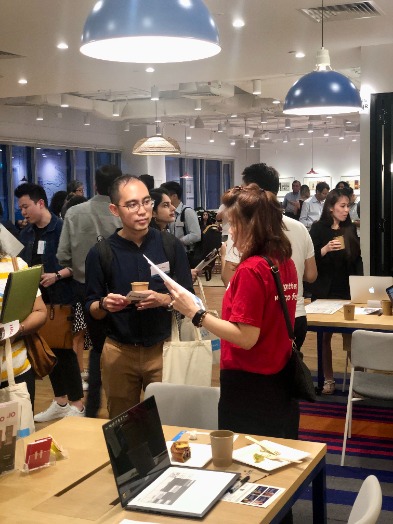 3) Personal and professional growth
An event where you get a chance to meet with potential employers and interact with others like yourself equates to a nonstop exchange of information and knowledge which is like data in real-time. You then get a chance to decode, simplify and work around this information to help you grow both as a person as well as a professional.
4) Saves time
Meeting people, potential employers and making connections all take time. For example, 5 - 7 connections are equal to 7 - 8 hours of chatting, which is essentially a workday! These events are a fantastic way to meet many more people in just under 4 hours, post work with some great food & wine!
We're ran Meet & Hire events in collaboration with IMDA, Jumpstart, as well as other global companies both in-person and in virtual times. The objective of these events is to create a connection between growth-stage tech companies and deep tech talent, as well as provide support to job seekers in perfecting their candidate skills. The companies are all Singapore-based, in growth mode, solving real-world problems by employing new technologies.
​
Have we inspired you to attend a networking or hiring event?
Register your interest below and we'll let you know when our next event will be held.​