33 Talent's
Founder
Kathryn Woof
reflects on her journey from being a 20-something in London to building a full-service talent consultancy in Singapore, and other important lessons she's learnt on the way as an entrepreneur...
​
The early years of recruitment
In 2000, after I'd left university and was wondering what my career would be, I imagined my work life ahead and saw…nothing. Did you know what you wanted to be when you were 21?
Fast forward 8 years and I was a senior member of a boutique recruitment agency. I loved the company, my boss in that role is still one of my best friends, and we worked with interesting clients. Did I envy them a bit? That they worked in PR and I was recruiting them their new staff? Yes, yes I did. I wondered if I'd made the right choice, but my career had set off and it seemed too late to change it.
In London, I'd cycle everywhere. It was the original days of SATC and I'd fallen in love with the city the way Carrie and friends had with New York. After a hectic day's work, cycling through Big Ben, the bridges on the Thames, and the Very Long Hill up to Clapham boosted my mood every night. But there was another reason I always cycled in London - the public transport fares! It was over £100 a month to have a travel card and even 8 years after graduating, it was beyond me to cover monthly living expenses without making a few cuts.
You may remember a little thing in 2008 called the Global Financial Crisis. For me and my recruiter compatriots, it was a tough couple of years. Companies don't usually spend a lot of money growing their teams when the world has been plunged into recession.
It was at this time that a groom sidled up to me while queuing for his wedding buffet and offered me a job in Singapore. I've always been fascinated by foreign cultures and wanted to live abroad at some point in my career, so without thinking too much harder about it, I went for it.
4 interviews, 1 packed bag of clothes, and 1 rented out negative-equity London flat later, I arrived alone on this humid island - a country I had only visited for 2 days in the year 2000. That was 13 years ago, and over that time I've started my own business, acquired a dog, a husband, and two kids (in that order).
​
Building 33 Talent
As the founder and MD of 33 Talent, I have worked with a bunch of incredibly dedicated and talented people to pivot the recruitment business into a full-service talent consultancy. Our clients are exciting industry shakers in the Digital, Data, and Communications space.
I think about what I wanted to 'be' when I was 21, and I realise that now I'm ticking some of those boxes:

I set a vision for a company that has purpose and meaning (33 Talent's is to empower people to thrive)

I advise companies strategically and consult with them to achieve their vision

I have full oversight of the P&L, Ops, Marketing, HR, Product, and Sales of the business. In the future (which I find easier to see now) I would love to use these skills in the not-for-profit sector as an Executive Director

I invest in my future skills by sitting on a few charity boards as a mentor

I work with colleagues, clients and partners that help me to thrive with their attitude, outlook and ambition
​
(Below) One of my earlier public speaking gigs for our Meet & Hire event - I was nervous, but soon realised I had trust in my own experience.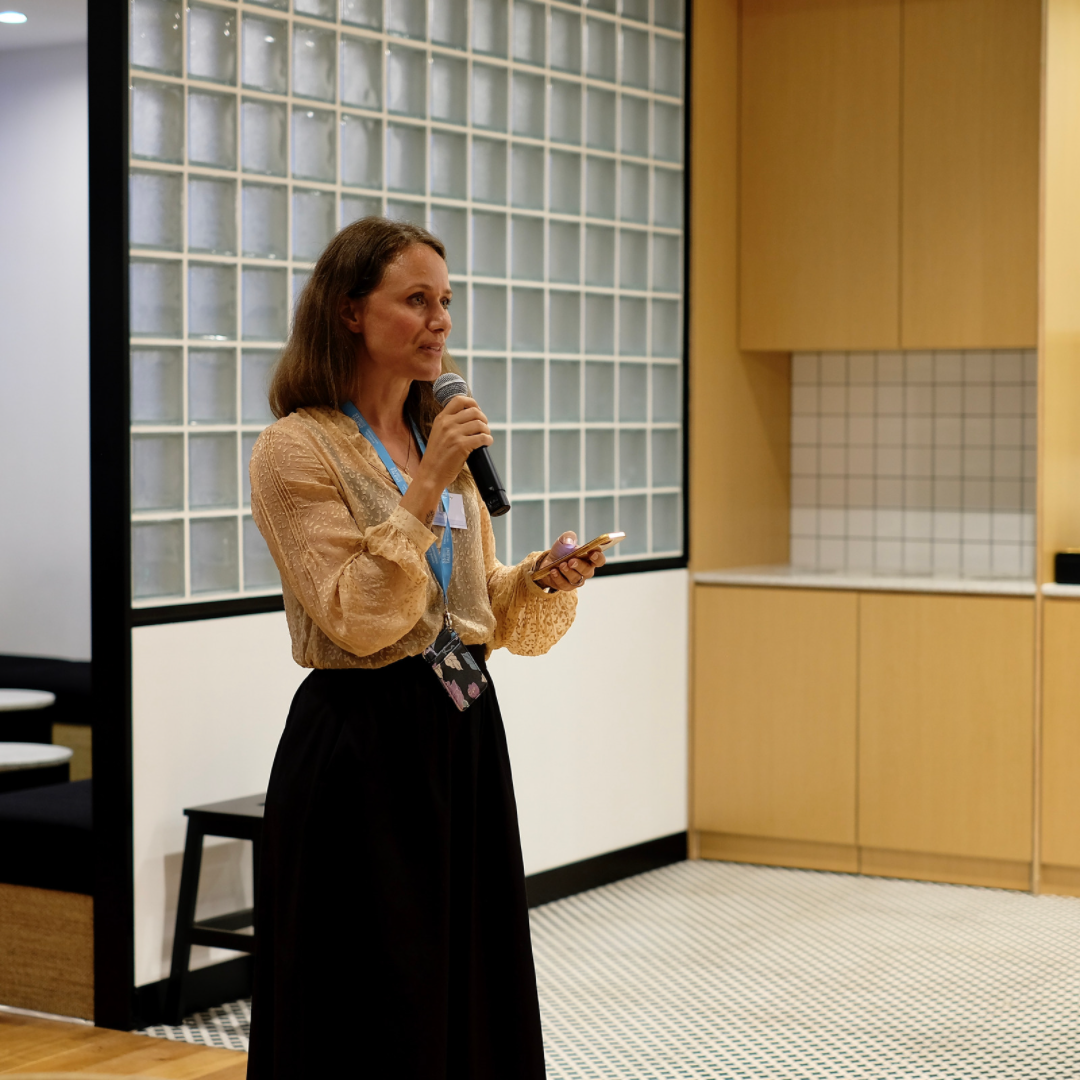 ​
Lessons in starting a business
So what's this all about? It's certainly not a humblebrag. Starting your own business is a responsibility and challenge that you sometimes wish you hadn't started. In the 10 years running 33 Talent, there has been some serious hard grind.
I've often felt guilty of being neglectful in areas of my life that needed the attention I wasn't able to give - because my business took so much. Once you have employees and clients, you've started a 'second family' that depends on you to keep going. I'll be honest and say there are times when I've looked at friends with envy who can resign and move on when they want to.
Some business owners will also share how dicey it has been for them financially to start a business. Joe Barret at Mutant (one of our inspiring clients) wrote an excellent piece about staring into the abyss as a business owner. I've been there, Joe!
If you're thinking of starting a business here are a few things to consider:

You're likely to get paid less, not more, than if you stay in a conventional employed career. This is especially true in the early years (#startuplife).

You can't resign when the going gets tough. How will this fit in with the next 5 or 10 years of life you have planned?

The MD of a start-up business will have to do every single job until you hire, inspire and develop an excellent team. If those teams leave, the job will come back to you. The phrase 'jack of all trades' is a suitable replacement for CEO, though perhaps less appealing to the ego :)
​
Final thoughts
If you're reading this early in your career, wondering if you chose the right profession or what you'll be, my advice is to constantly iterate and take chances to always be developing. The perfect job will never be a static thing, but taking steps in the right direction is what keeps you happy over the long term.

For those considering starting a business, there are pros and cons. I would strongly suggest a couple of coaching sessions to get to the bottom of why you want to start a business, and how you'll go about it. If you decide to pull the trigger, consider investing in a monthly session with that coach like I did. Someone on your side to help you see the wood from the trees could seriously enhance your satisfaction and success. I saw a coach three years into the business and she helped me realise that changing from a project to a Subscription model could be a valuable business innovation (you can see for yourself). I now have a coaching session every month to check in on my goals, commitments and motivations.

For those in mid-later careers, does it all sound a bit familiar? What keeps you ticking once you're twenty, thirty or more years into your career? What's it all about? Reviving the spark with your career is as important as any other relationship in your life. After all, you spend eight hours a day with it. If you're feeling stagnant, it could be time to reimagine the next phase of your career and work towards a change. There are a handful of reskilling programmes at the moment, including those for the digital future like Boston Consulting Group's RISE or Google Skills Ignition SG for Singaporeans and PRs.
As we come into the 10th anniversary of 33 Talent, I am grateful for all the experiences I've gained. From stumbling into a career in recruitment, to leading an integrated HR business that pioneers new products and picked up some awards on the way. We've done alright, kid.
I can afford to take the bus now, it's far too hot to cycle in Singapore anyway. But I never look back and regret the times of scarcity. They taught me that when things don't go according to plan, make a new plan - it's not the destination, it's the glory of the ride.
​
(Below) New headshots, team members, and a whole lot of fun throughout the years.​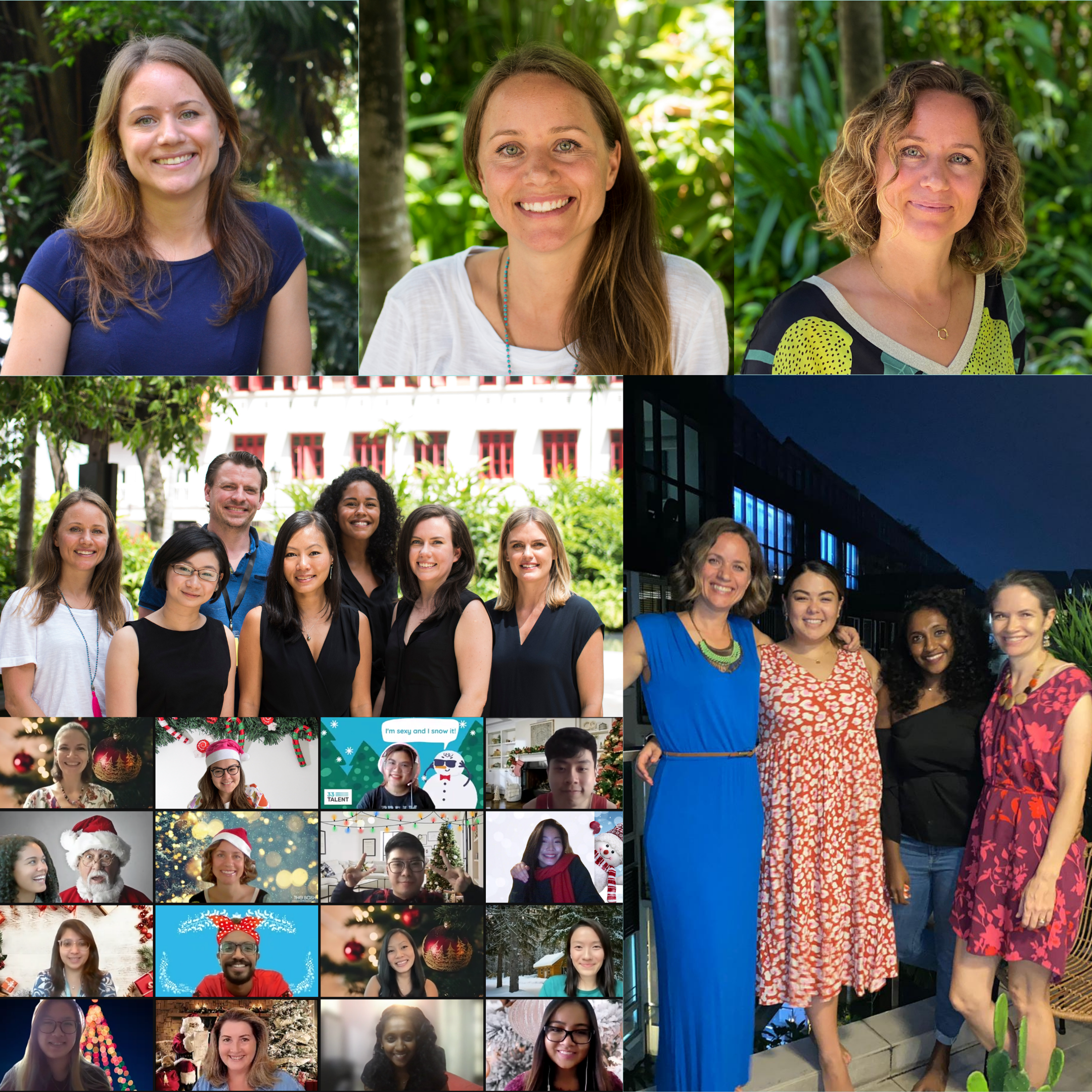 ​