Every year, 33 Talent provides a comprehensive salary guide for our candidates across PR/Comms, Digital, Data, and Tech. Here is an excerpt from this year's guide on what Singaporean candidates can expect in the 2021 workforce by our top consultants:
​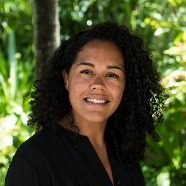 KJ Green (Head of People and Culture | Senior Consultant in PR & Comms):
As the economy starts to recover from COVID-19, we are starting to see a lot of movement in the recruitment market. We predict this will continue well into 2021, especially after the Chinese New Year season. When making hires, companies are taking advantage of government-funded schemes which support the 'Singaporean Core' policy. New, tighter Employment Pass criteria (such as a higher minimum qualifying salary) will see applications and renewals being more difficult in 2021 for foreigners. There may also be less foreign talent available as waves of expatriates have returned to their respective countries due to the pandemic or job cuts.
And what will the workplace look like in the future? The realities of Work From Home have prompted companies to consider hiring remotely or introduce 'hybrid' arrangements moving forward to support an ideal work/life balance and widen talent pools beyond geographical borders. Employees are also reassessing the work they're doing themselves. With a lot more time spent at home, employees have more time to think about their career goals, and it has become more common for them to develop a roadmap which may involve training, working with an executive coach, or in some cases a search for a new opportunity.
​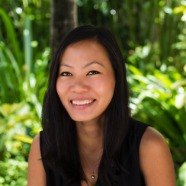 ​Rina Lee (Director of Digital/Tech):
From retrenchments, downsizing, and the logistical barriers of COVID-19, it's safe to say that 2020 may be one of the most difficult years for candidates. However, it has also been a year where we have been forced to get out of our comfort zones, find ways to adapt, accelerate digital adoptions and most importantly, transformed the way we work. While the Digital and Tech sectors have been lucky to not have been as affected as others, as KJ mentioned, hiring 'local' moving forward will be the priority for most companies in any industry.
The Singapore government has been excellent in responding to the economic consequences of the pandemic by partnering with companies and endorsing various training programs on the national front. Strengthening world-class talent in Digital and Tech, programs like Google's Skills Ignition SG, IBM's i.am-vitalize, and SGUnited traineeships aim to upskill the Singapore talent pool in more niche areas of AI, cloud technology, and cybersecurity. Singapore has made it clear tech isn't just for the young - with initiatives targeted to mid-career switchers and those facing structured unemployment post-pandemic. The government has also announced a new work permit named Tech.Pass, aimed at attracting highly accomplished technology entrepreneurs, experts, and business leaders from January 2021. Unlike the Employment Pass, this scheme does not require the sponsorship of a local employer and gives greater flexibility in professional activities. With these changes, I'm confident we will see the job market return back to normal by mid-year.
​
Download the full 2021 Salary Guide here for salary benchmarks, hiring trends, and more resources.