At 33 Talent, our Subscription recruitment service offers clients substantial cost savings for an always-on model of Recruitment and HR strategy. We deliver to some of the most innovative companies globally. Here's an example of how one business started using Subscription to fuel their growth plans ahead of a widely-anticipated launch.
The Challenge:
Our Client is a FinTech startup on the cusp of disrupting blockchain technology and trade finance networks. After conducting successful trials and being publicly backed by notable banks and corporations among the likes of HSBC, DBS, and Standard Chartered, they were looking for a dedicated talent partner to support their widely anticipated launch and production by end-of-year 2020. They needed a TA partner to help recruit according to their envisioned culture and future, provide HR services, and ensure their brand was foolproof ahead of the launch.
The Ask:
15 junior-to-senior level hires varied across Sales, Tech, Finance, Design, and many others

Provide end-to-end recruitment solutions, including talent pipeline, employer brand, and HR services
The Solution:
With the official launch marked for the end of the year, our Client needed to expand their team rapidly without taking too much focus away from the substantial tasks subject to the existing, lean team. Choosing our Subscription service meant that they would have access to our complete talent solutions, as well as our extensive experience for FinTechs, for a set monthly fee in the most agile and simple way.
We agreed on KPIs around all aspects of delivery for maximum success. We started with the vision and EVP of the brand, worked this through into recruitment strategy, then delivered on a recruitment campaign.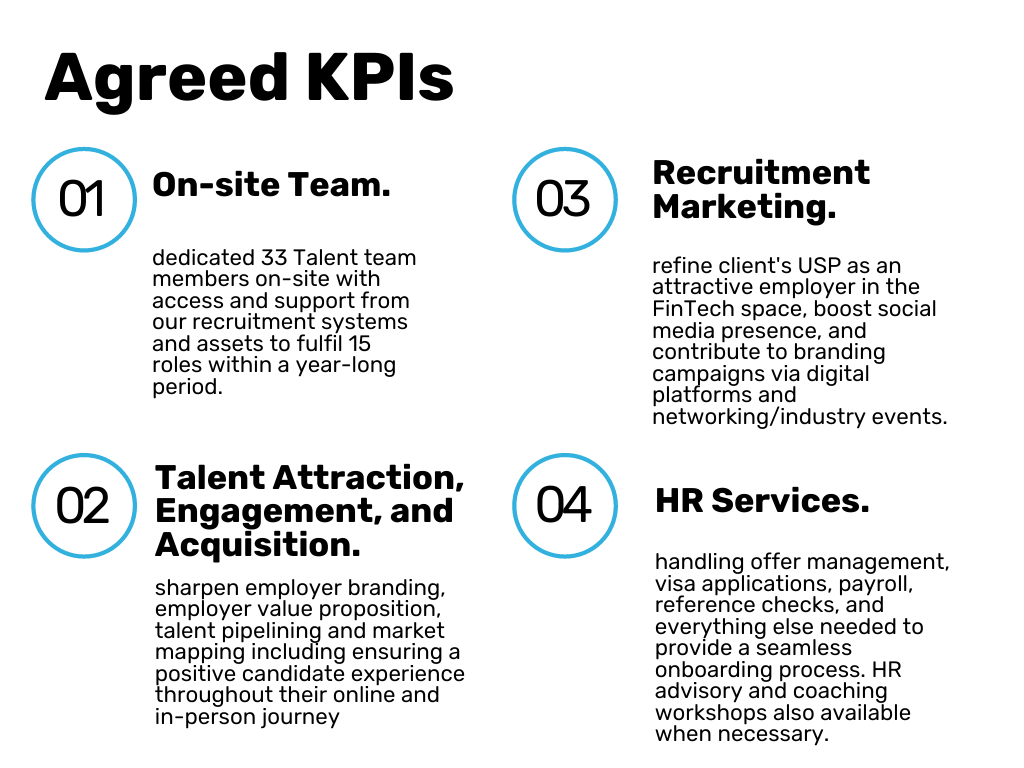 The Result: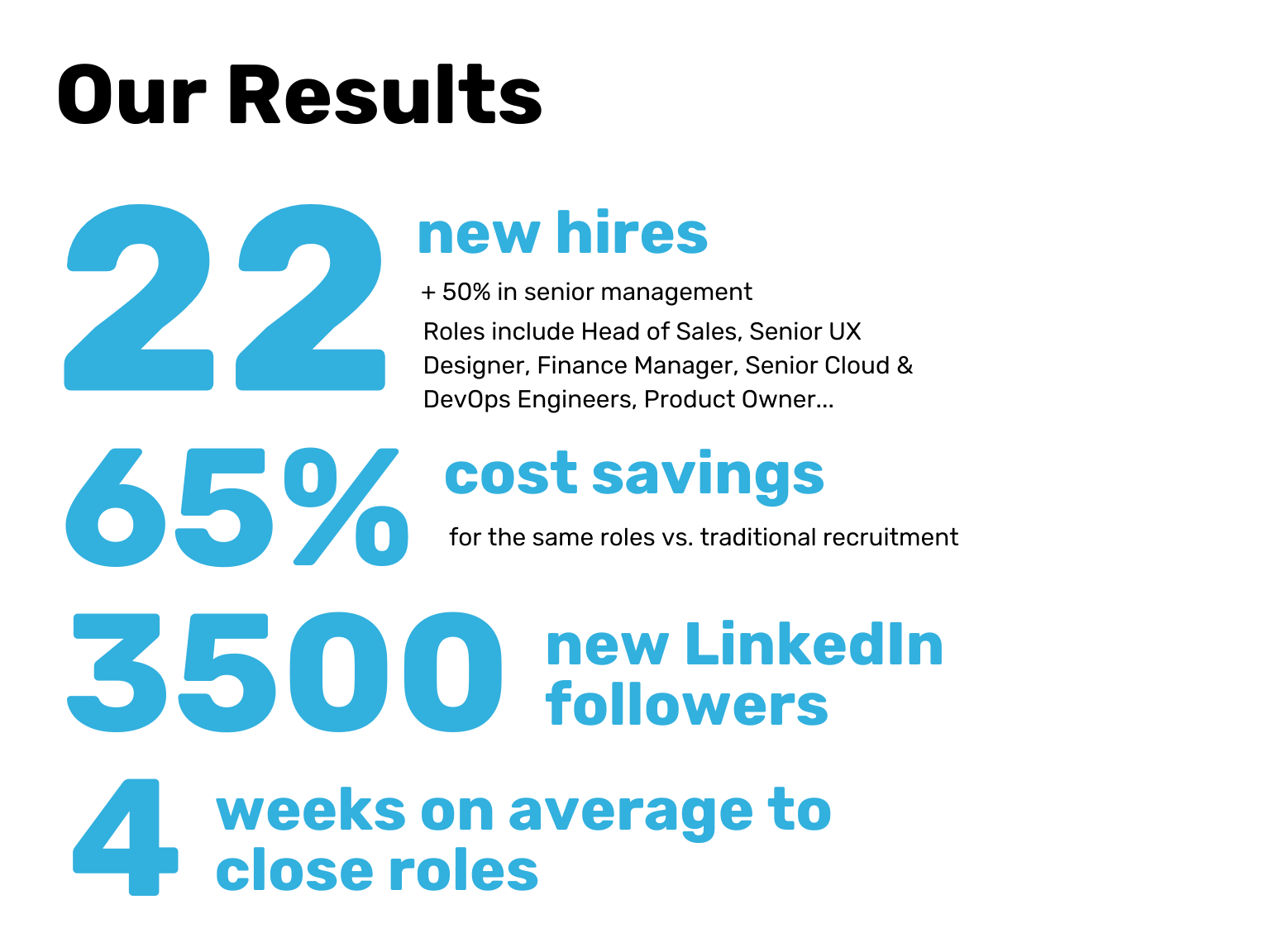 Using Subscription enabled our client to successfully place all 15 necessary hires ahead of their launch, and even have time to add 7 more on a discounted fee to support their momentum and expanding business. We continued to make adjustments and recommendations after every weekly update and quarterly report, as well as conduct monthly employee engagement workshops to ensure their new team was on the right track.
Here's what the Chief Operating Officer has to say:
"Choosing 33 Talent was the right move for us as we started our business, and their innovative subscription model has

saved us both time and money

. Their team are

committed to results

and are aligned to our company's future ambitions and values. We're pleased with how our partnership is progressing and their genuine integration into our team."
​