​
At 33 Talent, we've created an award-winning recruitment product that offers clients substantial cost savings for an always-on model of Recruitment and end-to-end HR strategy. We deliver our one-stop-shop to some of the most innovative companies globally - here's an example of how one business started using Subscription to manage their growth plans without having to employ an in-house HR or TA team.
The Challenge:
Our Client is a small boutique agency with a powerful track record in highly tailored public relations, content marketing, and digital campaigns across Singapore and the wider Southeast Asia region. They first approached us for help on a critical leadership hire but mentioned they had significant expansion plans for the next year. Without an onsite HR or recruitment support team, it was difficult for them to manage all these new initiatives, including launching a sister company, a new practice group, and an office move with a new events space.
The Ask:
4 new hires, all with a growth mindset for the possibility of leading some critical teams

Empowering and supporting their team through the changes without the cost of an internal HR team
The Solution:
We knew our client was already investing a lot of time and money into their expansion and move, and outsourcing can sometimes be intimidating, so we wanted to make sure our solution could give them everything they needed and more. Enter Subscription: A product for every business and budgets Recruitment and HR needs, all with a simple payment plan and customisable strategy.
Like picking the extras on a phone plan, we started with agreeing on the key deliverables that would be set against the monthly fee. Our client knew they needed new hires, but as a boutique, they also needed to ensure their talent team was ready for such changes. We started the project by outlining and optimising their vision, EVP, and culture, then we moved on to the hiring process.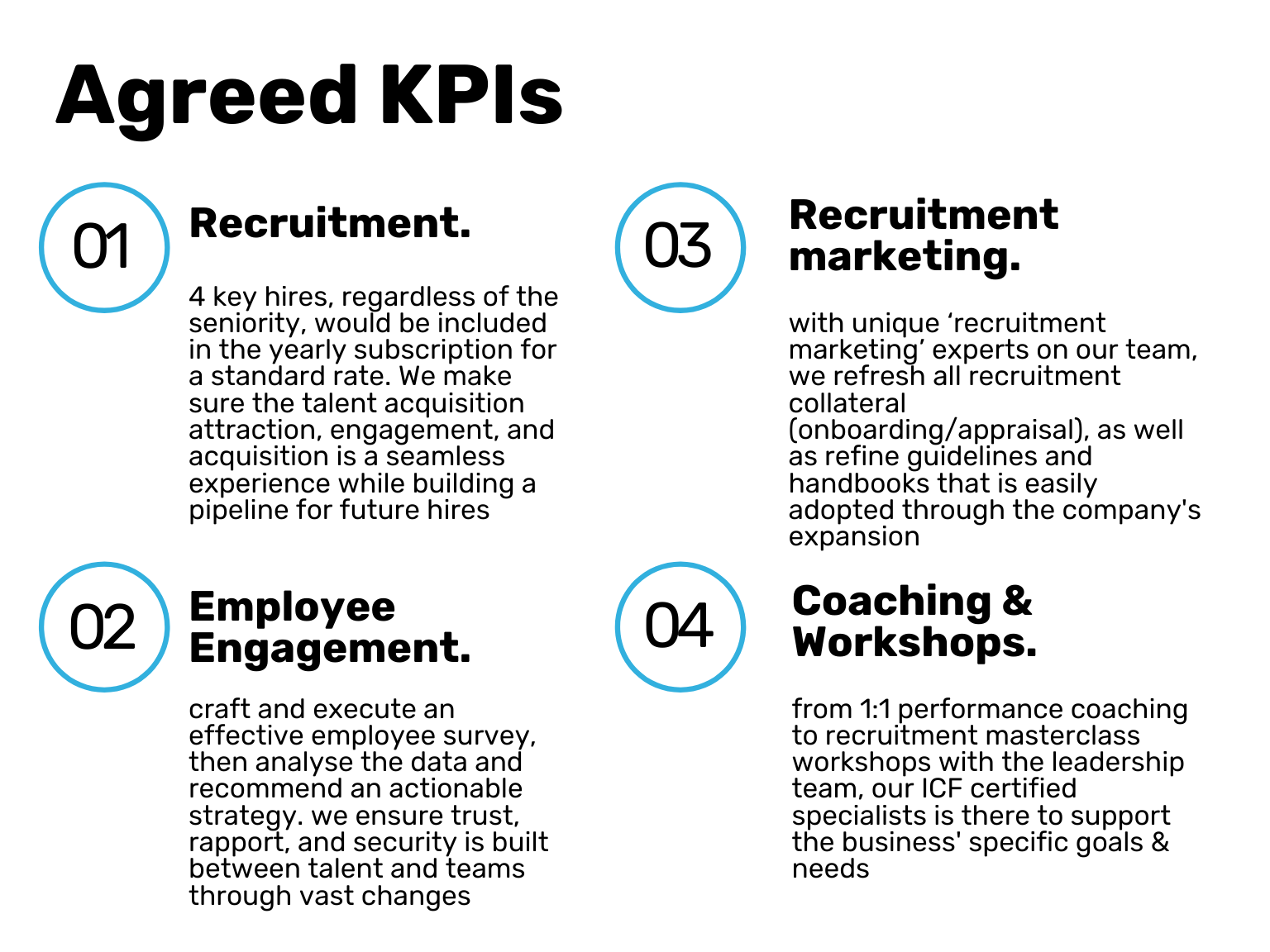 The Result: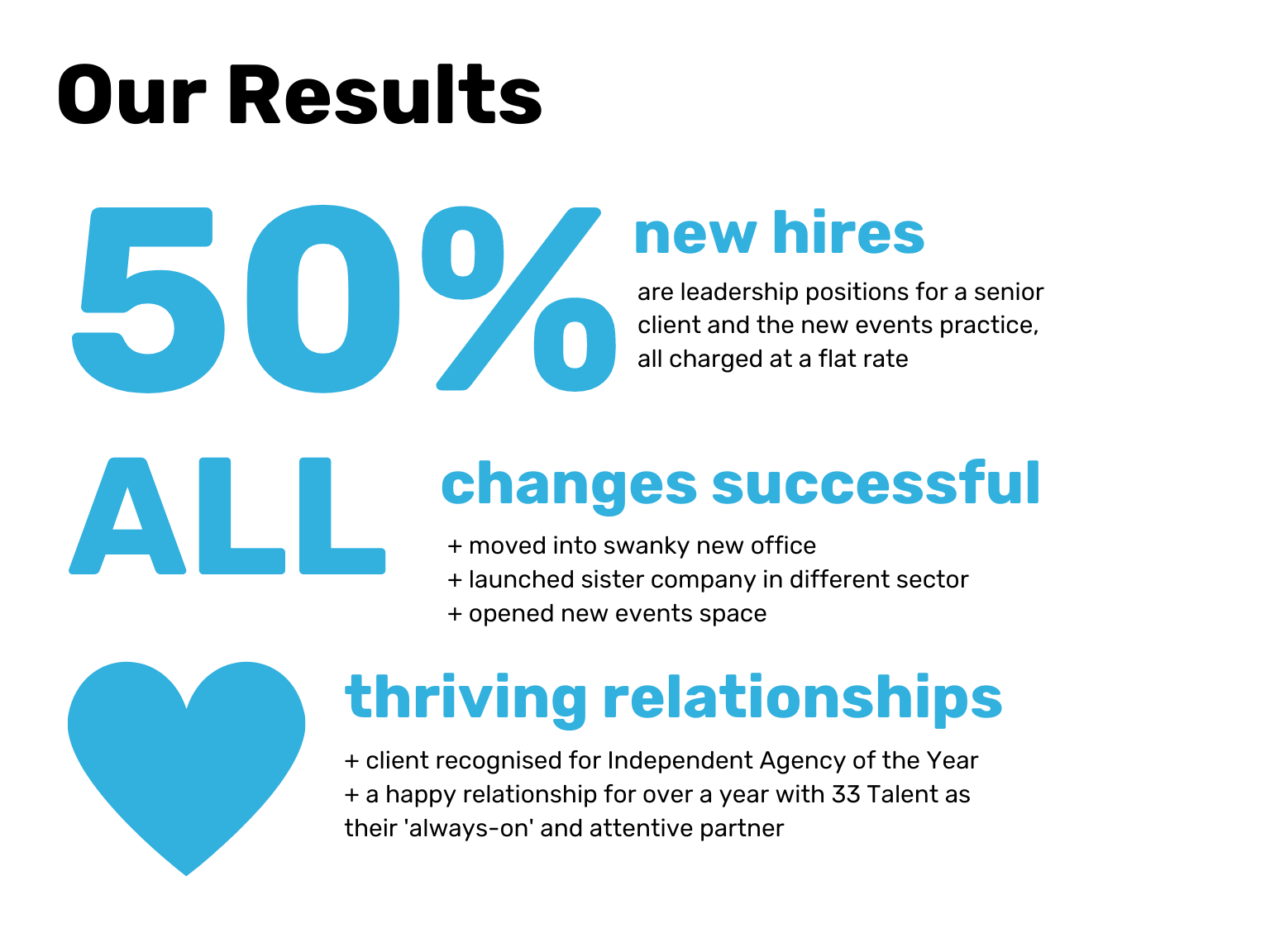 Here's what the Managing Director had to say about us:
"We've always had a strong culture, and with 33 Talent, we've been able to create a structure around it. They help identify what works and what doesn't, allowing us to build a

stronger framework

that we will build off as we go into the next year"
Among many other achievements during our partnership, Subscription enabled our client to successfully place all 4 hires on a flat fee, have a handful of promising candidates in their pipeline for anticipated future hires, and have a coaching plan developed and executed to make sure their team's specific needs and desires were being met. We continued to make adjustments and recommendations after every weekly update and quarterly report, so our relationship was just as fluid and embedded as an in-house HR/TA team would be. We wanted to provide the best of both worlds - the cost-effectiveness and expertise of an outsourced solution and the customisable and personal aspect of an in-house team.
​