​
Be like Sparkline, they understand how training equals business growth.
Like us, Sparkline believes that training leads to better performance and business growth. In today's ever-changing marketplace, the importance of training has never been greater. Post-pandemic, we've all heard the rumours of an economic crunch, a potential recession and then to throw a spanner in the works - a talent shortage!
Retain the most important asset in your business, your people, by investing in their development.
41% of employees will leave their job due to lack of development and career growth opportunities. Can you afford to lose close to half your team?
We specialise in transforming teams and are here to help!
​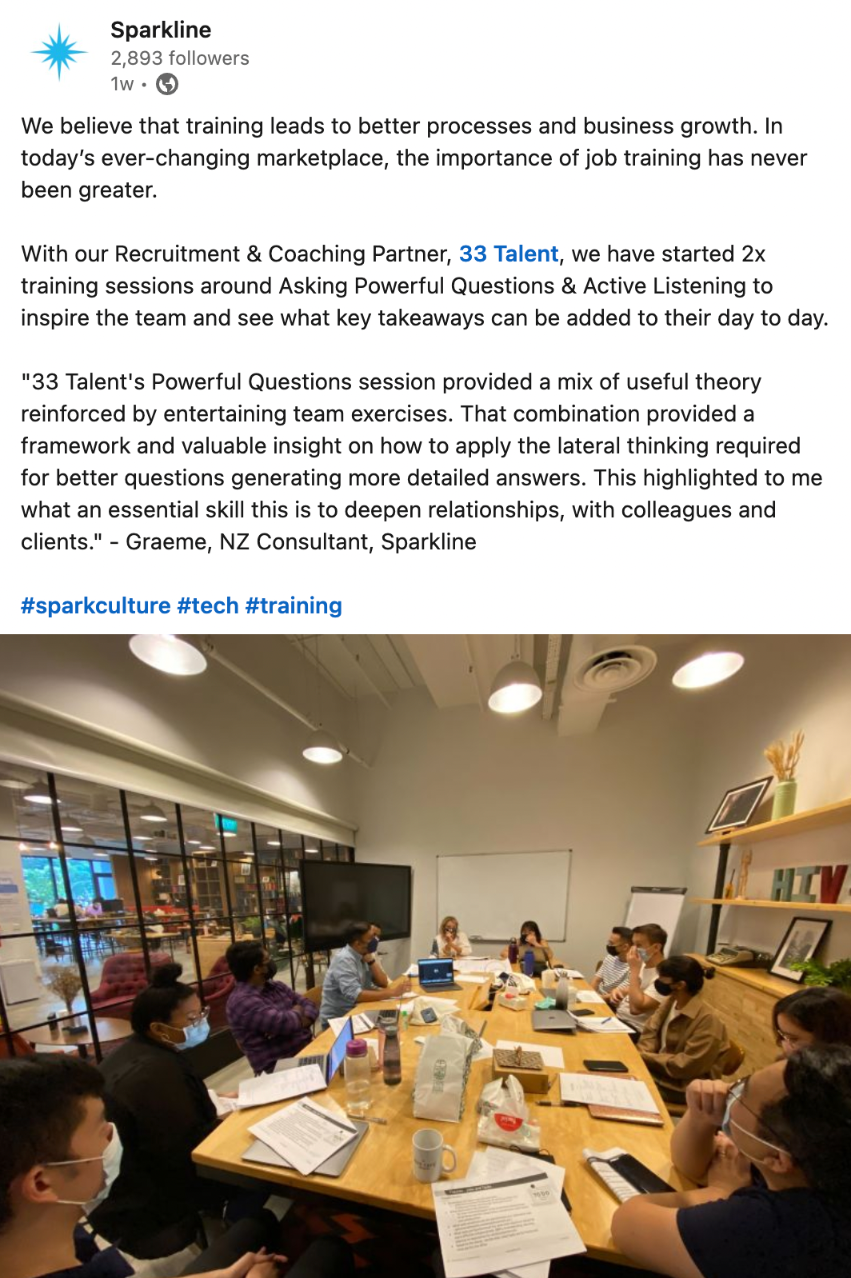 ​