​Today many organizations lavish attention on the needs of external communications, PR and marketing - but what about internal communications?
Last Thursday, we held our last PR Presence event of the year which we co-hosted with MullenLowe salt. It was an insightful evening with our panel of comms & HR experts who came together to address the internal communications challenges business face today.
In case you missed it, here are some of the key takeaways from the evening's discussion.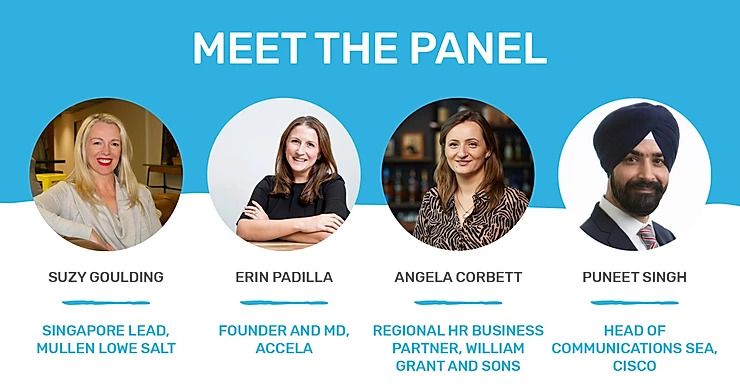 Internal communications should be a business priority
Internal communications are hardly ever at the forefront when it comes to deciding what's important for the business. It is often given the attention it needs, only when there is a crisis at hand to tackle. What many businesses fail to recognise is that people are actually the best brand ambassadors and advocates - If they are engaged well, they will not only be passionate about what they do but also position the branding of the business well with co-workers, external stakeholders, and potential new employees.
These days, with rising expectations of companies to be transparent and of course the prevalent talent crunch - it is ever more important to create an army of power employee advocates to attract, engage and retain the best talent on a running basis. As we would have all heard, a business is only as good as its employees. It's not one or the other, you can't choose between a profitable company or happy employees.
​
First things first: Feedback Channels
There needs to be established and ongoing vehicles in place to facilitate these conversations within the business. Some examples include employee surveys, use of the intranet, and chats between leaders and representatives from the various functions.
From there, the next step is to analyse the input collected and assess which areas require improvement and higher level of engagement. This enables effective next steps and campaigns to be planned.
Angie Corbett, Regional HR Business Partner at William Grant & Sons reminded everyone that the ideas and feedback should come from the people and not just the leaders. There should be engagement across all parts of the business and across all levels. This means engaging people who work in the production facilities, retail stores to the corporate teams.
Puneet Singh, Head of Communications, SEA at Cisco pointed out that even conversations in the pantry and team lunches are a great source of feedback. Back then, Cisco responded to these feedback by rolling out a survey across all the global offices and kickstarting a People team dedicated to making sure people feel engaged in their roles, and that they will be given the right tools and training needed to do the best thing for the business.
Erin Padilla, Founder and MD at Accela also brought up a great example on one of the beauty conglomerates she has worked with in the past. Facing a large turnover rate, this company launched an engagement program to re-evaluate every role and garner feedback. As long as you are employed by the company, they recognise that you have a role to play in the success of the business and that you have a voice. The CEO was also actively involved in the campaign, even making trips to the beauty counter to deep dive into the frontline employees' roles through open conversations. What they did there was really to create a feeling of ownership in each employee, and since then this has been globally rolled out in view of its stellar success in retaining and engaging the employees.
​
Leadership and tone from the top
As Suzy Goulding, Singapore Lead at MullenLowe salt said, it's all back to the human element. However technology evolves, we are still human and have the need to connect and engage. From the minute a person joins the company to the last day of employment, that connection must be established and maintained throughout.
Leaders need to build a culture, and one that makes employees feel empowered by spending time interacting with the teams on a frequent basis to send the needed tone from the top. And in the process, leaders should openly relay their trust in the team to bring the business forward.
​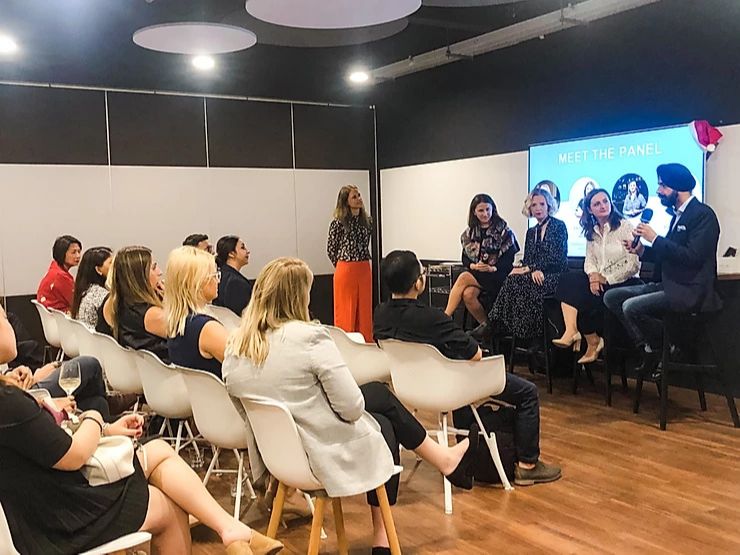 With the ongoing advances in tech and changes in the workplace, what does this mean for Internal Communications?
For the younger generation, they might have a different idea of what good leadership looks like. Current leaders and leaders-to-be need to be open-minded and receptive, to be in tune with the younger workforce and genuinely engage with them by hearing their stories and thoughts. Leaders will then be in a much better position to anticipate upcoming and potential challenges and plan ahead - especially when tech is evolving so quickly, solid internal communications are key to understanding your own business and capabilities before effectively reacting to the changes and opportunities that technology brings.
Companies should also harness a strong learning ethos in our fast-paced environment - such that people can always learn something new without having to switch companies. Long term engagement can be achieved by enabling employees' potential to be maximised in a variety of ways whilst keeping the employee connection through consistent communication.
​
How do we cut through the clutter with the array of internal comms strategies?
Leaders should always go back to the key question of: "What information is most important for my team?" Erin shared her observations that many mid-level leaders and managers are generally not well equipped enough to do this well. Lots of people are proficient and capable at doing their jobs, but lack the training in other aspects such as communication, leadership and other soft skills - As a result, they are excellent individual contributors but pale in comparison when it comes to leading and communicating with their teams.
One of the go-to strategies for this will be for leaders at the top to walk the talk, and create a trickle-down effect for the rest of the leaders. If senior leaders aren't engaged and aligned with the internal messaging, then detachment and lack of communication is inevitable.
This is an area where coaching can play a role, and is something that 33 Talent now offers as part of our extended services (for more on this please contact Cat).
​
How can we address the issue of employees who are apprehensive to speak their mind and surface their concerns?
The more hierarchical nature in companies here in Asia impacts how much a person is empowered to say whether they agree or disagree with a matter - As a result, employees might feel more comfortable to keep their thoughts in until their departure from the firm. This brings us back to why getting internal communications is paramount, to give the employees the vehicle and also confidence to speak out and take more ownership of their own career and professional growth.
Thanks again to all our panel experts and attendees for another great session! If you'd like to be notified of future PR Presence events, sign up here to be notified.​
​