​We believe investing in good people is the most important move a business can make. Our mission "Empowered To Thrive" means our focus is all about our people. This starts with the people who form the essence of our 33 Talent brand and values which includes our clients.
In our quest to empower more people, we asked a couple of our clients how they empower their team to thrive and this is what they had to say.
​
Tayrius Low, HR Director SEA at Ruder Finn
​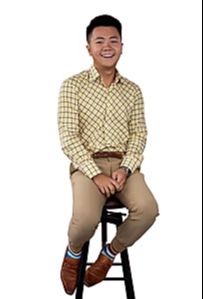 What do you currently do to increase the potential and performance of your team?
We continuously encourage open and direct communications and continue to build a fluid, flexible and fun workplace for our team. We as an employer constantly remind ourselves to be empathetic and listen to our people and we make sure we let the team know it is ok to fall and make mistakes.
How does this enable your team to thrive?
By continuously focusing our efforts – we hope the teams will look forward to thriving in an inclusive, empathetic and flexible workplace culture where it is sustainable in the long-term. Our team will be able to work with their managers and direct their careers the way they want it to be.
Why is this important to your business?
Because we want to ensure longevity in people happiness and also create a great people experience that is sustainable and thriving. Last but not least, without the teams, there wouldn't be us.
​
​
Suzy Goulding, Singapore Lead at Mullen Lowe Salt
​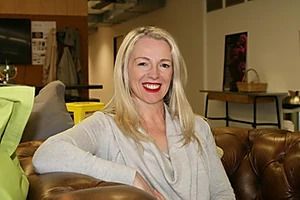 What do you currently do to increase the potential and performance of your team?
Our culture is about constantly challenging ourselves to become better communications consultants and individuals. Everyone is actively encouraged to have a go at something new, be curious about the world around you, challenge yourself – because it's only when you step out of your comfort zone that you grow. This is always delivered within an empathetic support system. We are a small team and we are all here for each other.
How does this enable your team to thrive?
The team know that they have the freedom and opportunity to explore and get involved in any type of work or project that interests them. They then discover new skills they didn't know they had which helps build confidence.
Why is this important to your business?
Being a small team, it is really important that we remain positive, self-motivated and open to learning. This helps us stay relevant, attract the type of clients and work that we love and maintains our competitive edge as it is our 'have a go' culture which helps us attract and retain the very best talent.
​
​
Lina Marican, Managing Director at Mutant Communications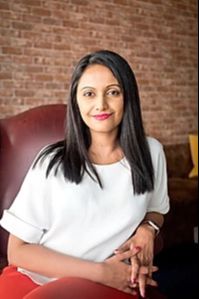 What do you currently do to increase the potential and performance of your team?
Mutant operates on a strong culture of flexibility and trust, which is centered around performance. Basically, we trust our staff to get their work done however they see fit - whether they're based at their desk, at home, or at a cafe. We have found this allows our staff to find their optimal work processes, balancing their career with other demands and giving them peace of mind that we won't be breathing down their necks.
Essentially, we trust everyone to perform - and it only becomes an issue if that performance slips for any reason.
We're also hellbent on regularly sharing Mutant's vision and mission with the team, highlighting personal and business achievements and giving regular updates on the agency's performance and direction so that we're all moving towards one goal.
Hard work and performance are rewarded. We have a regular Mutant Award that goes to an individual who has shown high performance, great intuition, the ability to go above and beyond for clients, while always representing Mutant's values. Beyond this, we offer things like regular in-house training and workshops where we teach one another new skills. We also provide a pitch-for-a-payrise policy, where an individual can pitch to our directors at any point if they feel they deserve additional compensation. It doesn't always mean it will be granted but if the proof is in the pudding and the performance is clear, then we're all ears. We will always reward good work.
How does this enable your team to thrive?
We want every Mutant to feel a sense of pride and ownership in the agency's future. We always say, "once a Mutant, always a Mutant" - and it's true. Every person has had a part, big or small, in making Mutant what it is today. Our focus on performance and individual responsibility creates an environment where people feel empowered and valued and trusted to do their best work. Our leadership team is extremely open to feedback, and we have worked hard to create an environment where anyone can come forward with suggestions, criticisms or concerns. But this is precisely how we operate. We are a family, and it's important to us that we are able to communicate with and support one another to ensure we all succeed.
Why is this important to your business?
At the end of the day, an agency is only as strong as its people. Our high retention rate speaks for itself in an industry that is known for high turnover and burnout. Our CEO had experienced that toxic environment that pushed people to the brink in the blind pursuit of success, and from day one he has been adamant that Mutant will not operate in the same way. People are not empowered and motivated by vanity metrics - they respond best to being heard, supported and given room to grow. We still have very high expectations of every single person, but it's important that the journey is one that keeps people happy, which in turn keeps our clients happy. We are incredibly proud of our Mutants who are supremely talented and deeply understand our clients' brands and businesses, as well as our own. #MutantAndProud!
​
The most successful companies understand the importance of empowering their team members. If you'd like to empower your team, consider how coaching can unleash their potential.