​While grouping millions of people together based on age and forcing generalizations on them is not an accurate depiction of their individual nature, there are some generational differences that cannot be denied. The time period these individuals grew up in would reflect, to a certain extent, their beliefs and abilities.
Here are some areas your company could focus on to make sure you're ready to hire the best millennial talent in the market:
1. Be Tech Savvy!
For starters, Generation Xers (born 1960s to 1970s) came into the workforce just when the Internet, cell phones and social media were first created. On the other hand, Millennials (born 1980s to 1990s) grew up with these as a daily part of life and are dubbed "Digital Natives". In a time of fast-paced technological advancements, native technology users are essential in keeping the company efficient and relevant.
Younger workers rely on technology and automation to keep them from being inefficient. In a study conducted by SurveyMonkey and Microsoft, 93% of millennial workers say that a business having up-to-date technology is an important factor when choosing a workplace. The concern is not only that companies without the relevant technology will be slow-moving and fall behind against other (more technologically-advanced) companies, but employees will have to work harder to complete a task that could be made easier with better technology.
2. Simplify your hiring process!
A good place to start is to tech-up your hiring process. There are more than 4 billion internet users worldwide and a significant number rely on the internet to look for jobs. Having a strong online presence not only increases your company's exposure but it also attracts the right kind of hires - those who are tech-savvy, resourceful and efficient.
In the age of instant gratification, simplicity is your friend - having long, drawn-out procedures will lose you potentially great hires. A simple application form that does not require applicants to repeat everything in their resume will be greatly appreciated by those who are applying for multiple jobs. This applies to the interview process as well, we advise keeping the timeframe from first interview to offer stage to 2-3 weeks max to ensure you don't miss out on the best talent to faster moving companies. There's nothing more frustrating than finding your perfect hire, only to find out they accepted another offer before you even started interviewing them.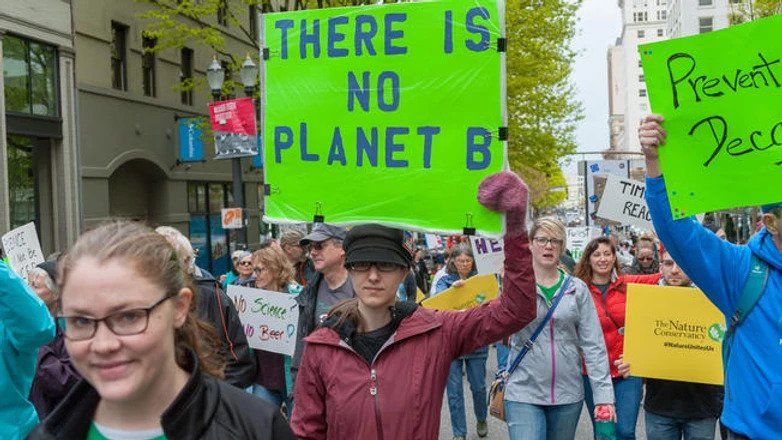 ​
3. Adopt a Cause!
Social media and globalization have allowed people to be aware of and take part in important issues around the world. Furthermore, global warming is now more of a problem than ever before, threatening both current and future generations. As such, Millennials are more concerned about social and environmental issues than the previous generations were. In a survey conducted by Toluna, it was found that three-quarters (76%) of Millennials consider a company's social and environmental commitments when deciding where to work and nearly two-thirds (64%) won't take a job if a potential employer doesn't have strong corporate social responsibility (CSR) practices.
This shows that companies need to not only have a stand on social and environmental issues, but to actively support and contribute to it if they are to attract new talent into the company. This is where HR would come in to decide which issues its employees are passionate about, build a culture around it and take concrete steps towards supporting it. (Check out our recent event review on how "true brand purpose can create good business"- it's so important!)
Hiring is just a part of the whole process. Retaining millennials is just as important and here's how you can do it:
4. Have competitive perks!
With the recent tide of studies showing the negative effects of stress and the importance of rest, millennials want you to care about their work-life balance. If implementing ROWE is not for you, having better flexible hours, vacation perks and benefit packages will work just as well. Admittedly, you don't have to have THE BEST perks (although your employees will thank you for it), you just have to have perks that will make your employees want to stay. That might mean frequent updates and changes as you cater to different needs and outside influence.
After all, times are changing and most office workers need not be strapped to their desks for 8 hours a day to get their jobs done. Trusting your workers to be in charge of their time and produce results at the same time will go a long way, for both the company and its employees.
5. Give instant feedback!
As stated previously, this generation of workers care about what they do more than what they are paid. That being said, they want their work to matter. If they are doing something wrong, point it out! This allows them to rectify it and change it immediately instead of waiting for a monthly review, where they might have done a whole month's worth of damage. Keep conversations open and casual, and it will be much easier to give feedback consistently.
This not only helps your employees do their best, it also encourages progress and open communication. It also promotes trust between you and your employees when things are discussed openly and without delay.
By 2025, Millennials will make up 75% of the global workforce. Consequently, it would benefit companies to care about things that this new generation of workers are passionate about in order to attract them, motivate them and bring out the best in them. After all, being tech-savvy and socially responsible does not benefit only the Millennials, it benefits every generation.
#recruitment #singapore #tech #Career #Management #Culture #employerbrand #hiring #talent #values