Our ENERGISED & EQUIPPED programme has now closed.
Stay tuned for an opportunity to sign up for the digital version!
​
READY TO PRESS RESET AND LAUNCH YOURSELF POWERFULLY INTO 2021?
​
What if you had the mindset, tools and techniques to create your best year yet?
If you feel drained, burnt out, or just plain done with 2020 this programme is a great opportunity to re-energise yourself and build up new skills to take you into 2021. Regardless of what level you're at in your career, if you:
Want to accelerate your growth and progression at work

Want to create more energy and motivation for yourself

Want to level up and be taken more seriously at work

Want to build a map for your future and have the drive to follow it through

Want to have more control over what 2021 looks like for you
Why not sign up and get Energised and Equipped?
​

​
ENROLL IN OUR LIVE 8 STEP MASTERCLASS
We have adapted our most popular training sessions into a selection of bite-sized development modules to create this exciting new programme.
Energised & Equipped takes you on a journey to create a better, more powerful you. Each live online group coaching session provides you with practical tips and strategies that you can apply FROM TODAY to accelerate your success at work, and in life.
Run by an ICF qualified coach, Cat Muspratt, each group session includes a blend of coaching, reflection, learning and tools from identifying what matters most to you, to managing your stress levels and energy, to creating a plan that inspires and drives you forward. All the techniques you learn are workplace relevant and can be applied to your day to day work to help you perform at your best.
Put the challenges of 2020 to bed and enroll in this 8 step masterclass now!​

​
THE PROGRAMME
The Energised & Equipped programme comprises of a series of 8 live online group workshops, all of which are available to sign up for individually however in order to be at your best for 2021, we strongly recommended enrolling for the whole course.
​

​
YOUR COACH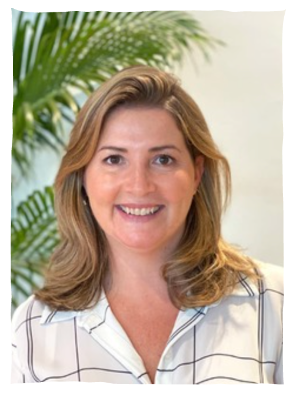 Cat Muspratt-Williams, Head of Coaching
ICF accredited, ACC certified
British by nationality, international by experience. Cat was born in Hong Kong and has spent numerous years working in London, Sydney, and Singapore. Equipped with a BSc in Psychology and over 20 years of experience in the Communications world, she's built and led revenue-generating divisions across multiple, renowned agencies. Most recently, she was the Head of Asia Pacific for Edelman Intelligence.
Her experience as a leader motivated her to become an ICF certified coach in 2018, focusing now on drawing out the brilliance in others and challenging them to overcome obstacles in a professional context. She's helped clients get the promotions they've been chasing, supporting them through career transitions, and prepared them to be better leaders and teammates​
The International Coaching Federation (ICF) is the leading global organisation dedicated to advancing the coaching profession by setting high standards, providing independent certification, and building a worldwide network of trained coaching professionals.​
​

​
"For the last 10 months I have been working with a 33T coach to help me unravel the constant questioning and self-judgement all leaders experience at some point in their careers. What it has given me is invaluable – more focus on what I want to achieve for the business and as an individual, with very clear and measurable goals. I couldn't recommend this service highly enough and have recently recommended it to our holding company as a service they should look to introduce for all their leaders."

- 33 Talent Coachee
WHAT YOU'LL GET
8 x 60 min live online sessions run by an ICF qualified coach

8 x tipsheets

Templates, tools and exercises to use in and out of work

Insight into who you are and what you want

An upskilled, more inspired you!
​
THE COST
S$250 per workshop/S$195 early bird
S$1,495 for the full Energised & Equipped programme (a MASSIVE discount of S$505)
​
ENROLLMENT
​There will be a capped number of attendees for each workshop in order to enable each and every one of you to get the most out of your sessions. Click below to book now!
Be brave enough to finish the year strong, and invest in yourself
​